Would you like to help us and commit to our cause?
Organize or take part in an action for CANSEARCH (CANDO)!
CANDO EXAMPLES:
CANSWANS
From 11 – 21 April, Mme Michèle Nussbaumer will exhibit, at Création Demeter, 84 Grand-Rue, 1180 Rolle, her photos on the theme "Fais-moi cygne". Proceeds from the sale will be donated to the CANSEARCH Foundation. The opening will be held on Thursday 11 April from 17h to 21h.
CANBOOK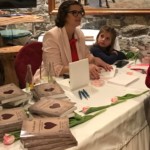 Florence Florenza, a mother of six children who has overcome cancer herself, dedicated her book on her illness, during an aperitif at the Montbrillant hotel on January 23, 2019.
CANAFTERSKI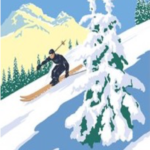 CANAFTERSKI took place on 28 December in Verbier: it was a great opportunity for friends of the CANSEARCH Foundation to get together for an aperitif-dinner and raise money for children with cancer.
CANSWIM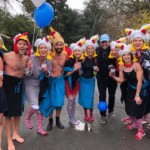 The "Poules Mouillées" led by Valérie Loup, participated in the annual Christmas swim in lake Geneva on December 16 in favour of CANSEARCH!
CANRUN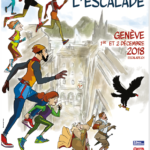 The CANSEARCH MOMS, reunited by Sophie Georjon, ran the Escalade Run in the colours of the foundation on December 1st.
CANLUNCH
On 29 November there was a full turnout for the Ladies lunch for the benefit of CANSEARCH at the Four Seasons Hotel Les Bergues

CANKNIT
End of November, a friend of the Foundation organized a sale of wool hats that she designed and knitted in favour of the CANSEARCH Foundation
CANMOTIVATE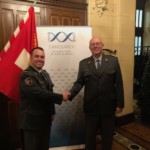 At its last General Assembly on November 11, 2018, the Military Society of the Canton of Geneva announced its active support for CANSEARCH. The SMG Committee encouraged all of its members, about 700 officers, to support our cause and make donations for medical research on childhood cancer.
CANRUN CHICAGO MARATHON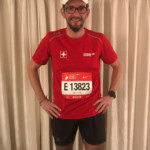 On 7 October, Philippe Sala, a friend of the Foundation, ran the Chicago Marathon raising funds for CANSEARCH. Congratulations on this successful double challenge!
CADO BARCLAYS BANK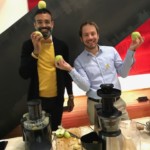 On September 28, during "Golden Month" dedicated to childhood cancer, Barclays Bank of Geneva organized a CANDO for CANSEARCH. On the program was the sale of apple juice and yellow goodies by employees of the bank and delivery of an artistic work to the children treated at the onco-hematology paediatric unit in order to show their solidarity with them.
CANGIVEASMILE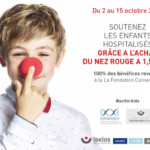 From 2 to 15 October 2018, all the Okaïdi-Obaibi-Jacadi stores in Switzerland are doing us the honour of selling red noses to their customers in favour of the CANSEARCH Foundation. 100% of the profits will be donated for medical research on paediatric cancer while making customers more aware of the Foundation and its purpose.
CANBRUNCH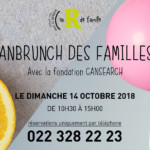 Geneva's Pro Juventute restaurant "Un R de Famille" is organizing a CANBRUNCH for families in aid of CANSEARCH on Sunday, October 14, 2018 between 10:30 and 15:00. There will be a wonderful buffet of fresh and seasonal products and it is an opportunity to spend a good time with your loved ones and enjoy yourself in a beautiful setting. There is an area dedicated to children who can play, colour or tinker under the watchful eye of a nanny.
Reservation by phone: 022 328 22 23 – For more information: www.unrdefamille.ch
CANDRIVE CIC BANK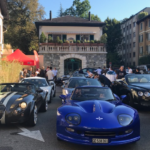 On Saturday, September 15, the CIC Bank organised a sports car rally for the children of the onco-pediatric hematology unit and the CANSEARCH Foundation.
CANRUN
Fabien Terranova and his friends took part in the night half marathon run to raise funds for CANSEARCH.
CANWALK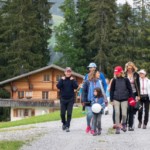 On 25 August the 4th edition of the CANWALK organized by Brigitte Crompton took place in Gstaad. More than 130 people were present. A special thank you to Jodlerklub Bärgfriede for the animation and to all the organizers (Bärgsunne for the beautiful salads, Bernhard Berchten for its superb farm, Wehren for the rolls and Ruci Swiss Ice Cream for the delicious ice cream).
CANPAINT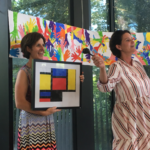 Several children's drawings were sold during an auction organized by the Montessori School of Geneva for the benefit of the CANSEARCH Foundation in July.
CANCLIMB KILIMANDJARO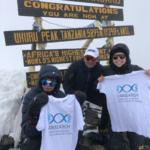 In July Mark Matthysen-Gerst and his children, Alice and Victor, climbed Mount Kilimanjaro while raising awareness and funds for CANSEARCH
CANDUBAÏ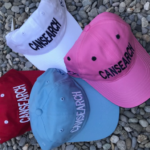 Valentine Crompton organised a sale of CANSEARCH caps for the benefit of the Foundation.
CANCLIMB MONT-BLANC
A severe deterioration of weather conditions forced Vincent Subilia and Marc-Antoine Glauser to postpone their ascent of Mont Blanc in aid of CANSEARCH. According to Vincent: "we must know when to give up serenely in order for us to be properly prepared to launch our assault of the Roof of Europe as soon as the weather (and our agendas) will allow us".
CANWALK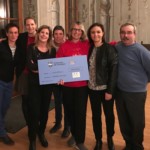 A Walk in Dardagny on June 3, 2018 in favour of CANSEARCH set up by Alix Rivoire in collaboration with the Commune of Dardagny gathered many participants in a magnificent Geneva countryside setting.
CANRUN – RACE FOR GIFT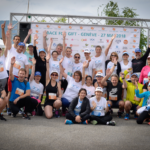 Numerous participants ran or walked for CANSEARCH during the RACE FOR GIFT solidarity race on May 27, 2018, individually, with their family or with work colleagues
CANRUN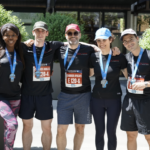 The law firm Chabrier, led by Bayla Hassberger, motivated his collaborators and friends to run the Geneva Half Marathon as a team for the benefit of CANSEARCH on May 6, 2018.
CANCYCLE
Jérémie Flicker, a teenage friend of the Foundation, toured Lake Zurich (70km) raising funds for the CANSEARCH Foundation on April 21, 2018. He did it also as part of a school project.
CAN PLAY IN THE DARK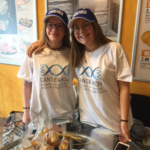 Marie-Caroline Viscolo and Elsa Wohlgemuth, two teenagers from Crans-Montana, organized a maze in the dark for young children and a bake sale to CANSEARCH in March 2018.
CANSMILE

Smile and shoot with the photographer Marianne Meyer, 28 and 29 April in Founex, 26 and 27 mai in Bossey. Have original and personalized portraits of your family or friends in four exclusive shooting sessions. http://www.smile-and-shoot.com
CAN HELP-TOGETHER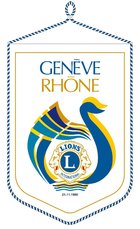 An evening organised by the Geneva-Rhone Lions club at the Four Seasons Hotel de Bergues on Thursday 26 April in favour of CANSEARCH.
CAN PLAY for KIDS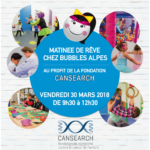 Come and join us for a Magical Morning at Bubbles Kids Club Alpes (Rue Sigismond-Thalberg 6, 1201 Geneva) on Friday March 30, 2018 between 9:30 am and 12:30 pm Workshops, sports and creative activities organized for children in favour of the CANSEARCH Foundation. Let Bubbles take care of your children by registering them at this charity event: contact@bubblessportsclub.com – 022 900 03 03
---
To all of you A HUGE THANK YOU for your commitment and generosity to the CANSEARCH Foundation. Your continued support is essential to the sustainability of the Foundation.