Donate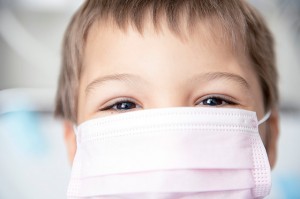 You can make a donation to the Foundation using any of the following methods:
By standing order in favour of CANSEARCH
By bank transfer:
Banque Mirabaud & Cie
Boulevard Georges-Favon 29
CH – 1204 Genève
Account N°: 508397
Code Swift: MIRACHGGXXX
IBAN: CH10 0877 0000 0005 0839 7
By TWINT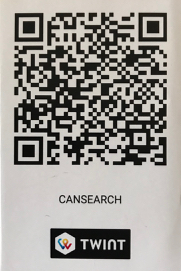 Launch your TWINT app and press the QR code symbol. Scan image with QR code.  Enter the total amount and confirm the payment.
Following your TWINT donation, please send your postal address to info@cansearch.ch so that we can send you your tax certificate.
By postal transfer :
Account N°: 12-189333-1
Swift: POFICHBEXXX
IBAN: CH12 0900 0000 1218 9333
---
No action or donation is too small.  Every gesture, every action goes straight to the heart and directly benefits research.
Become a partner or sponsor
Make a donation
Organize a charity event
Make a legacy
The Foundation's secretariat is at your disposal to discuss with you all forms of support.
info@cansearch.ch
For example:
CHF50 can buy 1 vial of cell culture
CHF100 can buy 1 box of 1000 tips for pipettes
CHF1'000 can buy an 8 piece electronic pipette
CH10'000 can buy a specialised freezer cabinet
CHF50'000 can buy essential data management software
CHF100'000 can pay the salary of a researcher for 1 year
---
The CANSEARCH Foundation thanks you in advance for your support. Being recognized as a charity, all your donations to CANSEARCH can be tax exempt.
To receive your tax receipt, please contact us at:  info@cansearch.ch and we will provide you with your receipt.
Please note that CANSEARCH receives no spontaneous solicitation and does not provide individual and private support.